Tank Insulation with Polyurethane Foam
High-performance hot and cold insulation for tanks
Tanks of all sizes can be insulated easily with polyurethane spray foam. Foamed Insulations can insulate everything from small hot oil tanks to large grain silos and cold brine tanks against heat and cold.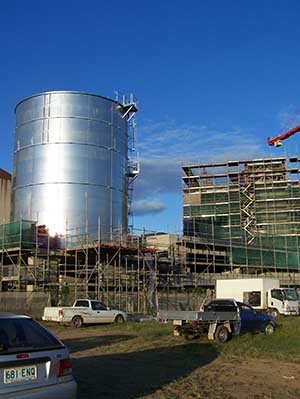 We believe polyurethane is most suitable because:
It is quick and efficient to install for tanks of any size.
It provides better thermal insulation against heat and cold than any other commercially-available material.
It forms a tight seamless seal which minimises thermal bridging and eliminates the chance of condensation on cold tanks.
It holds its shape and won't deteriorate over time.
We believe there is no better alternative to polyurethane foam for tank insulation.
Read more about why polyurethane is the world's most effective commercially-available insulation material.
Installed with minimal disruption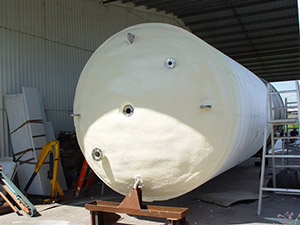 We use polyurethane foam for tank insulation to ensure the installation is quick, efficient and thorough.
Foamed Insulations is a market leader in tank insulation
Foamed Insulations has over 40 years' experience in tank insulation for commercial purposes. Our team has the market-leading expertise, due diligence process and proven insulation methods you can count on.
Contact us for more information: 02 9898 0751