Polyurethane Insulation for Vessels
Good insulation is important to prevent extreme temperature fluctuations in both high-temperature and low-temperature vessels. Foamed Insulations can install polyurethane foam insulation to vessels on site. We clad the vessel with sheet metal and spacer blocks to create a cavity between the vessel and the cladding before injecting these cavities with polyurethane foam.Injected polyurethane insulation foam is quick and highly-efficient to install on site.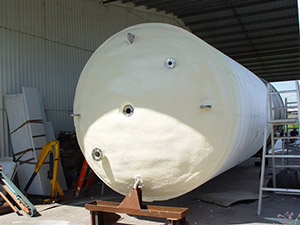 We believe polyurethane insulation foam is the best insulation material to use on vessels because:
It creates better thermal insulation against heat and cold than any other commercially-available material we know of
It forms a tight seamless air barrier around the vessel.
It holds its form and won't deteriorate or pack down over time.
For vessels with temperatures below freezing, installing injected polyurethane foam offers an added benefit. It should mean you won't require further vapour barrier coatings as the foam fills the space between the cladding and the tank and the cladding forms the required vapour proofing.
Read more about why polyurethane is the world's most effective commercially-available vessel insulation material.
Foamed Insulations was the first company to introduce injected polyurethane foam for vessel insulation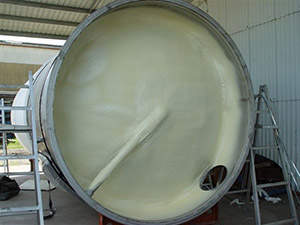 Foamed Insulations has over 40 years' experience in insulation for commercial purposes.
We were one of the first to offer polyurethane foam injection to insulate existing vessels and pipes on-site in the Australian petro-chemical industry.
Call us to have vessel insulation installed on-site today
Our team has the market-leading expertise, due diligence process and proven insulation methods you can count on to deliver vessel insulation that works.
Contact us for more information: 02 9898 0751